Kyriakos Pozrikidis
TIF-HELEXPO SA Managing Director
The 81st TIF aspires once more to serve as a celebration of entrepreneurship, internationalisation, innovation and recreation.
There will be 12 exhibitions inside one greater one, with other parallel significant and supportive events and attractions.
TIF-HELEXPO is seated in the cosmopolitan city of Thessaloniki, a timeless symbol and point of reference for Northern Greece and the entire country; an institution that has become synonymous with the cultural and economic history of Greece with the course of Thessaloniki through time. A commercial and entrepreneurial hub of exchanges, the geographical headquarters of commercial convergence, TIF-HELEXPO is the main exhibition and congress agency of Greece.
The strategic goal which it implements on a daily basis is the provision of support to enterprises so that they are better equipped to expand upon their activities, incorporate innovative developments, cultivate modern orientations and establish connections within the international market.
This year's 81st TIF, which will be held from 10th to 18th September, is a unique landmark for the national exhibition agency, as it coincides with the institution's 90th Anniversary. The most striking element of this year's Fair is its internationalisation, as major foreign markets are giving TIF their vote of confidence through their national participation.
After four years, the institution of 'Honoured Country' is returning, with Russia dynamically playing this role and covering 3,000m2 of exhibition space with its enterprises. This is a particularly positive and 'loud' message for both TIF and Greece, paving the way for strengthened financial ties between the two countries. However, the international 'rainbow' includes many other major participants.
During last year's anniversary event, the 80th TIF hosted approximately 1,000 exhibitors covering 27,000m2, welcomed 13 international participations and attracted over 210,000 visitors.
The 81st TIF will mark the beginning of a new era, while celebrating the its 90th Anniversary. For this reason, the Fair will be enriched with 12 thematic exhibitions covering a broad range of interests, ranging from technology and the primary sector to entrepreneurship and nutrition-gastronomy, as well as celebrations and recreational events, which will include daily concerts, theatrical happenings and cultural actions. The thematic exhibitions of the 81st TIF reflect the need for the implementation of new productive investments and the utilisation of information-communication technologies.
This year's Fair is sending a message of growth and optimism. Focusing on these two axes, the 81st TIF aspires once more to serve as a celebration of entrepreneurship, internationalisation, innovation and recreation. In a period in which Greece is seeking a way out from recession, to capitalise upon its comparative advantages and the strengthening of its developmental institutions, TIF is gaining special importance. Its endurance in time and content and constant modernisation, proves that TIF-HELEXPO is a dynamic force with the ability to embrace domestic and international changes.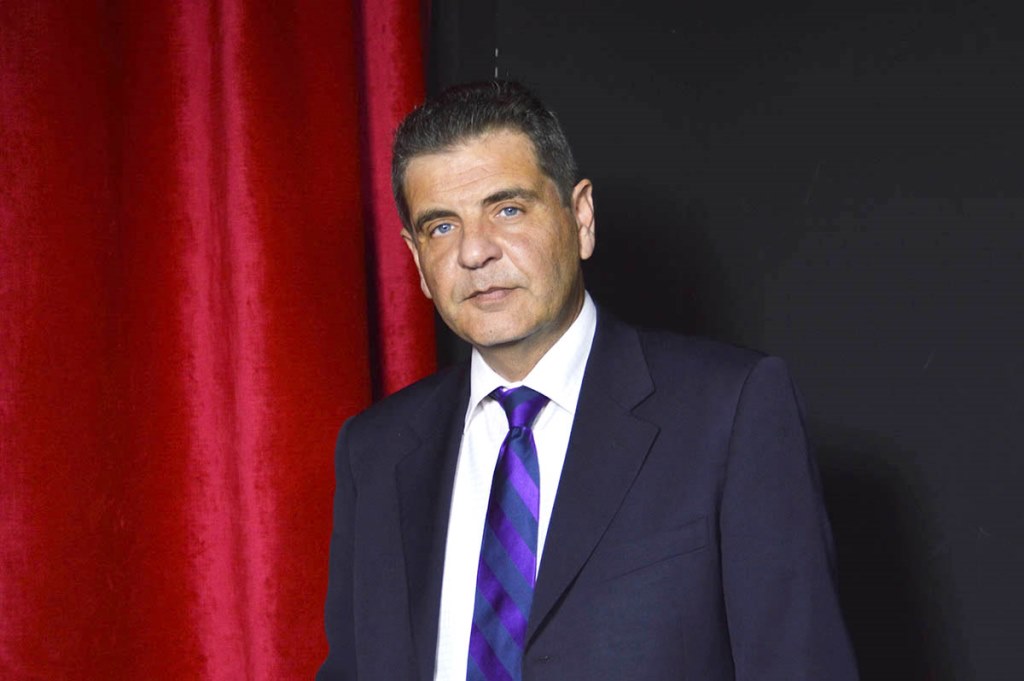 GDL: We asked TIF-HELEXPO SA Managing Director, Kyriakos Pozrikidis, to tell us more about the company and its main aims.
KP: HELEXPO aims at establishing Thessaloniki and Greece as an International Regional Exhibition Centre for the emerging markets. Thus, it will comprise the most important pole of attraction for enterprises from TIF-HELEXPO Countries within the TIF-HELEXPO Circle, i.e., within a radius of 1,500km from Thessaloniki. Society has trusted our national exhibition agency for the last 90 years. Perhaps it is because TIF-HELEXPO is part of society. As was born of the needs and desires of the people surrounding it and as a living part of it, it cannot but survive and grow with it.
Sports, culture, education and training – the most key, sensitive and fascinating sectors, those that give society its creative idiosyncrasy, are at the centre of TIF-HELEXPO's corporate social responsibility actions, in partnership with the majority of cultural and business agencies of the entire country, in order to materialise ideas, bridge gaps and bring inspiration to life. The people of TIF-HELEXPO receive further training in special seminars on subjects concerning communications and public relations, public and private sector partnerships, cultural issues and media, state procurement issues, IT training, proving, in the end, that evolution is not just a theory. Evolution is an action carried out for you. Come visit a hub of development, a forum of meetings, trade cooperation and financial activities and take advantage of the opportunities offered in the emerging markets by participating in the 81th TIF.
GDL: What do you recommend for visitors attending this year's 81st TIF with specific markets in mind?
KP: Pre-arrange your business appointment with dynamic exhibitors now and take advantage of the opportunities of developing markets. Don't forget that TIF-HELEXPO is presenting a dynamic exhibition with a consuming character, with an increased commercial content and international character.